Fellowship: Growth Groups as a Means of Life Transformation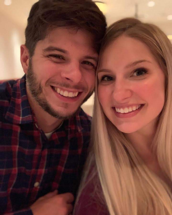 Do you have moments in your life that took place years ago but they feel like they happened yesterday? There is one moment in particular for me that happened around ten years ago. I remember being overwhelmed by a sense of shame. I had this feeling that God had not forgiven me for my past sin. I felt like I was unworthy to be called a Child of God.
This happened while I was hanging out with a couple of friends. We were watching TV because that is what you do as college students. I shut off the TV and shared my feelings and why I was feeling this way. I thought my friends were going to confirm my suspicions.
I had played out this scenario in my head that they would tell me I was right in feeling this way. I thought after I told them about this struggle they were going to think differently of me and push me away.
Instead they reminded me of the good news of Jesus. Jesus came for sinners like me. They reminded me that Jesus called me into His kingdom. They used this moment to love me, encourage me, show compassion to me, and pray for me. In this moment I experienced true fellowship.
The definition of fellowship is often broadened so it includes any group of believers who are hanging out. This definition cheapens real fellowship. Things like watching sporting events, playing board games, going out to eat, or attending a scrap booking weekend are not fellowship. These activities can lead to fellowship, but these activities fall short of genuine life-giving community.
Don't get me wrong. These are great activities! Many good things come from being with people who have common interests. Making friendships with fellow Christians is a good thing. Building relationships with those who don't know Christ is important! This is the reason my wife and I joined CrossFit. We enjoy being around people who work out and it allows us to enter into the lives of people who don't know Jesus but, I would not call CrossFit fellowship.
Fellowship takes effort! The dictionary definition would include anyone who shares a common interest, but we should go to the scripture to understand true fellowship. I would simply define fellowship as a group of believers intentionally living out, practicing, and teaching the one another commands in scripture.
J. I. Packer more elegantly defines fellowship as a sharing with our fellow-believers the things that God has made known to us about Himself, in hope that we may help them to know Him better and enrich their fellowship with Him. Fellowship is, secondly, a means to finding strength, refreshment, and instruction for one's own soul.[1]
One of best places to experience fellowship is in growth groups. Growth group is a place we can live out the "one anothers." We can:
Love one another (John 13:34, Rom. 13:8)
Be devoted to one another (Rom. 12:10)
Instruct one another (Rom. 15:14)
Serve one another (Gal. 5:13)
Carry each other's burdens (Gal. 6:2)
Admonish one another (Col. 3:16)
Exhort one another (Heb. 3:13)
Spur one another on (Heb. 10:24)
Confess your sins to each other (James 5:16)
Pray for each other (James 5:16)
This is only a small sample of the "one another" commands. Books and articles have been written on each one of these commands. There is not enough time to unpack all the implications of them but one can see how they can apply to growth groups.
Growth groups need to intentionally live out these commands. If there is no intentionality, then growth groups become social clubs and where no real growth takes place. People need to be close enough to others to know when one is falling into the temptation of sin. People need to feel loved by others in order to confess sins to others. It's easy to talk about the Bible but very hard to apply it to our lives.
At Appleton Community Evangelical Free Church, we value fellowship. One practical way to live out fellowship is through growth groups. However, I'm not saying it's the only way! We can have fellowship through the large gathering on Sunday morning, men's and women's groups, one on one discipleship, and multiple other ways. We just need to make sure we are intentional about it. People don't stumble into fellowship. I would argue that it's one of the most neglected graces in the Christian life because we often redefine it as hanging out.
Keep in mind that it's having a group of people you're regularly meeting with to live out the "one anothers" of scripture; having people in your life that let you shut off a movie and share your struggles; having people who are willing to pray for you; having people who are willing to chase you down when you are running away from Jesus.
In Christ-Blake
---
[1] J. I. Packer, God's Words (IVP, 1981), cited in Mahaney, Why Small Groups?, 23 (Taken and modified from Dr. Robert Longs lecture notes)