What's Happening in Growing God's Way Children's Ministry
Lil' Sprouts ages: under 4 years old.
This summer the Sprouts will be learning about a few of Jesus' Disciples.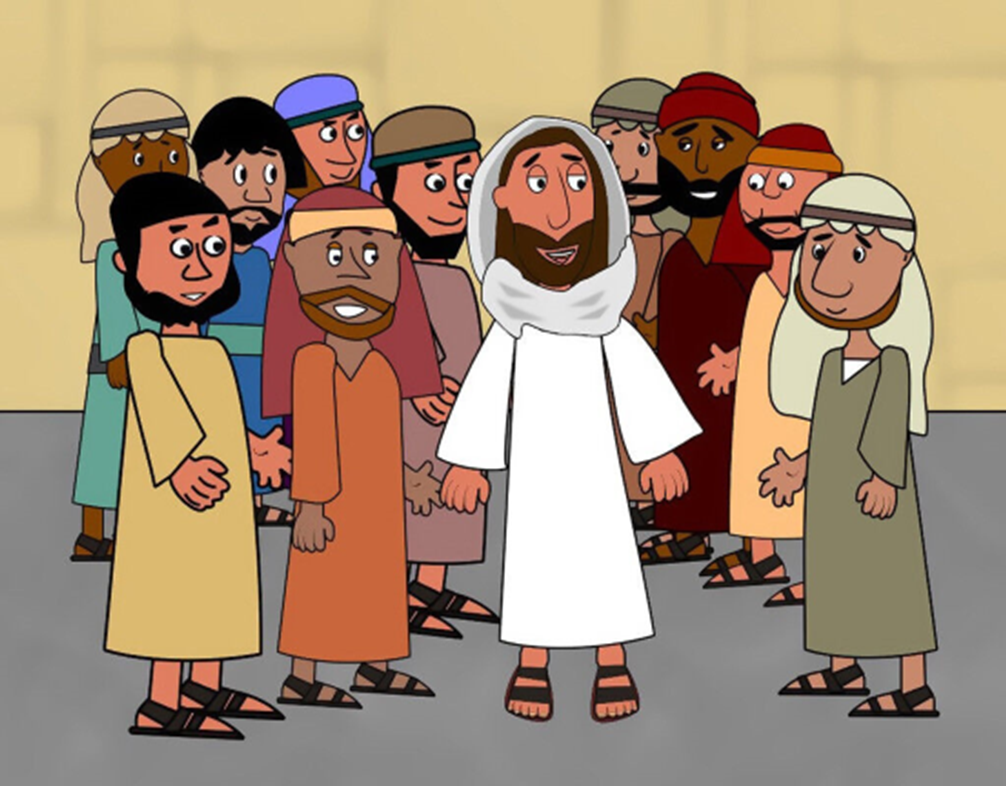 We need to follow Jesus like the disciples.
The children have been practicing counting to 12, sorting plastic people and having fun playing a disciple matching game. They have learned about Peter and how the disciples were just ordinary men with many flaws. They heard how Peter walked on water, the children played in a container of water with a boat and people to          reinforce the lesson. They also learned that Jesus washed his disciples' feet, to reinforce the lesson they washed their feet.
Memory Verse: Matthew 10:1 Jesus called for his 12 disciples to come to him.
Sprouts/Evergreens ages: 4 years old through 5th grade.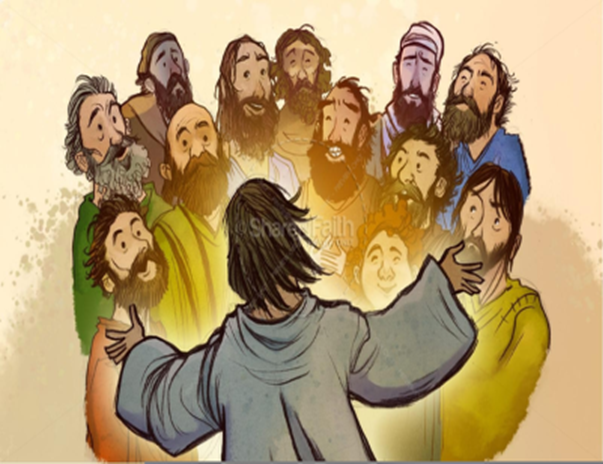 The children will continue to learn about The 12 Disciples. They have learned about Peter, James, John, Philip and Bartholomew, Thomas, Andrew, and Matthew. We have had many surprise visits by some of the disciples! Here are a few questions to ask your children: "Who walked on water? Which disciple was the youngest? Who had a twin? Why was Thomas called Doubting Thomas? How many books of the Bible did John write? Who was the tax collector? Did Jesus choose perfect men to be His Disciples?"
Memory Verse: Verse: Matthew 10:1-4  1. Jesus called for his 12 disciples to come to Him. He gave them authority to drive out evil spirits and to heal every illness and sickness. 2. Here are the names of the 12  apostles. First were Simon Peter and his brother Andrew. Then came James, son of Zebedee, and his brother John. 3. Next were Philip and Bartholomew, and also Thomas and Matthew the tax collector. Two more were James, son of Alphaeus, and Thaddaeus. 4. The last were Simon the Zealot and Judas Iscariot. Judas was the one who was later going to hand Jesus over to his enemies.
KIDS' BIBLE CHALLENGE is still going on!
Have your child fill out the Bible Challenge slip and return it Sunday morning.
Jesus answered, "It is written: 'Man shall not live on bread alone, but on every word that comes from the mouth of God' " Matthew 4:4
MARK YOUR CALENDARS! AUGUST 28 WE WILL CELEBRATE THE END OF THE SUMMER WITH SLIP AND SLIDE. HAVE CHIDREN WEAR THEIR SUITS UNDER THEIR CLOTHES AND BRING A TOWEL. WE WILL DO A SHORT REVIEW LESSON AND THEN HEAD OUTSIDE TO THE SLIP AND SLIDE AROUND 11:00!