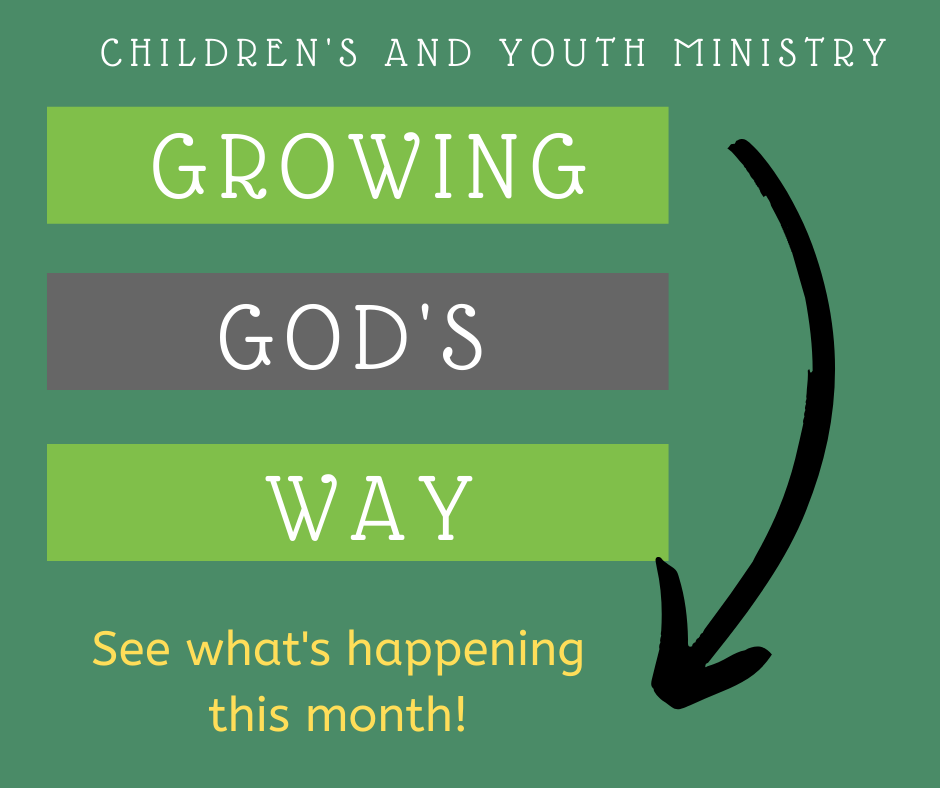 Here's what's happening this month in our Growing God's Way Ministry:
This month we will be teaching from Exodus 17-32. Pastor Blake and I will continue to make videos about Moses (just for fun, see if you can spot the red dinosaur in each video). I encourage families to read Exodus together to get a better understanding of what Moses went through, how God worked, and the responses from the Israelites.
Some questions you can ask: How did you see God provide for Moses and the Israelites? Where did God give Moses the Ten Commandments? What are the Ten Commandments? Do you sometimes act like the Israelites,? How? What can we do to show God the love and respect He deserves?
Other great resources: Superbook, The Chosen (both of these are on YouTube). Focus on the Family Store is offering FREE digital issues of Clubhouse, Clubhouse Jr, and Brio Magazines. The Activity Challenge Cards are great to use as a learning tool even if you don't do the activity. If there is anything I can do during this time please let me know. I am here for you!
Youth News
Small groups Girls/Guys have started to meet on Wednesday nights. The guys are studying the book of John and the girls are studying the book of Philippians. This is a great addition to our Sunday night large group. All using Social Media for now.
They have all adopted well doing the groups virtually. As always they know they can reach out to any leader during the week. We are here to talk, listen, encourage, pray…
To Think About
How will you respond when the "Stay at Home" is lifted? This will be another adjustment for families. I know that people will respond in different ways, there is not a right or wrong way, whatever is comfortable for your family. I know we are getting an overload of information through media coverage and opinions, and it might be difficult to know what is true. But one thing stands firm and is true, God is with us and He loves us, and He is in control. I feel this is very important to communicate to your children often, maybe even a few times a day. If they see or hear the fear in you, it will only multiply their fear. Hopefully once this ban is lifted we can continue to place our full trust in Him, practice practical hygiene and come together.
Here are a few verses: Proverbs 3:5-6, Psalm 29:11, John 14:27, 1 Peter 5:7.
HELPFUL ARTICLE: How to Help Our Kids Deal with Fears About the Coronavirus