Here's what's happening this month in our Growing God's Way Ministry:
Welcome Pastor Blake! The Youth had a great time getting to know Blake this past month. He has jumped in to help wherever it was needed and even consented to having his photo on an AWANA "Pie—in—the—Face" fundraiser jar.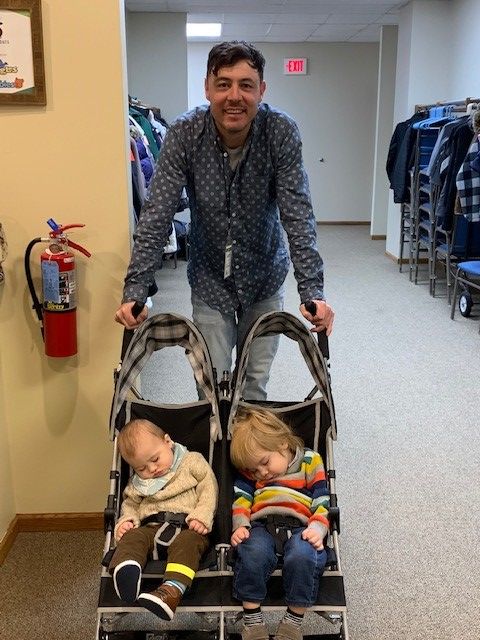 Lil' Sprouts: (6 weeks—2+ years) Every month the Lil' Sprouts explore one of God's wonderful creations through hands on learning when they use the Surprise Bag. During March they will learn how God made the animals. Thank you, God, for animals!
Sprouts: (Pre—K, 3—5 year—olds) This month we will continue to learn about the Life of Moses. Our theme verse is from Psalm 124:8. "My help comes from the Lord."
Evergreens: (K—5th grade) We are using "The Gospel Project." Our studies in March come from Zechariah, Esther, and Nehemiah and they are called, "Return to the Land" and "The People Restored." These lessons reinforce how God is in control of everything in Heaven and on earth. The key verses are Jeremiah 29:11 and 1 Peter 5:10.
Sunday School: (K—5th Grade) 9 a.m. They are studying the Life of Jesus.
Sunday School: (Youth 6th Grade—High School) 9 a.m. They are using the Gospel Project studying the Prophets and Kings of Israel.
Youth: 6—8 p.m. Sunday night. Fellowship, games, worship, and a lesson. (Maturing in our Faith)
IF WE DON'T TEACH OUR CHILDREN HOW TO FOLLOW CHRIST, THE WORLD WILL TEACH THEM NOT TO.
"And they were bringing children to Him so that He might touch them; but the disciples rebuked them. But when Jesus saw this, He was indignant and said to them, "Permit the children to come to Me; do not hinder them; for the kingdom of God belongs to such as these. Truly I say to you, whoever does not receive the kingdom of God like a child will not enter it at all." And He took them in His arms and began blessing them, laying His hands on them." Mark 10:13-16