Let's finish out the year strong! Check out the Awana schedule for what's happening for our remaining weeks.
March 4-Crazy Shoe Night! Wear crazy or mismatched shoes  
March 11-Regular Club: Wear your uniform
March 18-Crazy Hair Night!
March 25-Regular Club: Wear your uniform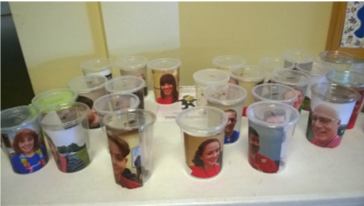 Our Leader, Pie-In-The-Face fundraiser has just started! Vote for the leader you want to see get a pie in the face by putting money in their jar! Our top 3 leaders will get a pie in the face on our final night of Awana. All proceeds go to reach children around the world with the Gospel through Awana programs! Every $10= 1 child!
Grand Prix: Thank you to everyone who participated in our event! A shout out to everyone who helped set up, run the event, and clean-up, etc. What a fun night! Thank you to Thrivent for providing the grant for the free meal.