Believing that women were uniquely designed by God to be able to encourage other women, our ministry team works hard to provide sacred spaces for you to be together – as often as possible!  We offer weekly Bible studies, retreats, special speakers and simulcasts, craft and game nights, Girl's Night Out, a monthly gathering for women of all ages (The Nest), outreach opportunities and more, to help women of all ages pursue a deeper relationship with God and each other.  Coffee and chocolate are always provided and we'd love to have you join us. Check out the calendar or contact Mary at Office@applefreechurch.org.
The Nest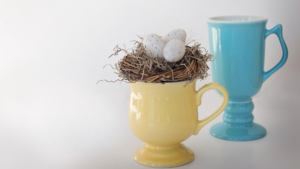 Whether your nest has eggs is in it, little birds or is empty, you won't want to miss this monthly gathering of women of all ages. Join us the second Tuesday of each month to grow in relationships with each other and in our relationship with the Lord!
Revive 2019, "Seeking Him"…For it is time to seek the Lord! Hosea 10:12. 
1-9 p.m. Friday, Sept. 27, and 8:30 a.m.-4 p.m. Saturday, Sept. 28
All women are welcome to this FREE live stream. RSVP is requested.
Appleton Community Evangelical Free Church, 2490 W. Capitol Drive, Appleton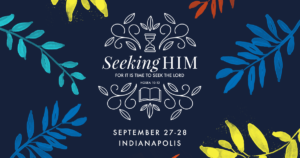 Revive 2019 is coming to Appleton via LIVE stream from the conference in Indianapolis!  Come, join the thousands women enjoying the amazing speakers of this year's conference at Appleton Community Evangelical Free Church! View the complete schedule at revive19.com.
This live simulcast is FREE!  We will have water, coffee and goodies for snacks. Meals will be on your own during generous breaks. INVITE your friends!
RSVP today or find out more at office@applefreechurch.org or Burnett6279@aol.com.