The spiritual, administrative and financial oversight of Appleton Community EFC, under the headship of Christ, is provided by the Board of Elders, which consists of a minimum of three lay Elders (elected by church members), and the Senior Pastor.
Our Pastor
Greg Dykstra – Senior Pastor
Greg began his ministry at ACEFC in April, 2014. Prior to moving to Appleton, he served in pastoral ministry in East Peoria, IL for over 26 years and pastored in Texas, Illinois, & Michigan before that. He has also enjoyed the privilege of teaching college courses for Moody Bible Institute's Distance Learning Center.
After being raised in a farming community near Kankakee, IL, Greg attended Illinois State University in Normal, served for two years in the US Army, then went back to ISU to complete his undergrad degree in Accounting.
Greg married Donna in 1976 and they moved to Dallas, TX, where he received a Masters of Theology in Biblical Exposition from Dallas Theological Seminary. They have three adult children (Joel is married to Angela, Katie is married to Ryan, and Kristin is married to Jeremy). Donna worked with Special Needs students for many years in the Peoria Public Schools and has assisted with Youth and Children's Ministries at each of the churches where Greg has been a pastor.
An avid sports fan, Greg enjoys taking walks with Donna as well as hiking and biking and he cheers without shame or apology for the Cubs, Bears, and University of Illinois basketball. He also has a strong passion for prayer and for teaching and talking about the Truth of God's Word.
Blake Burton – Associate + Youth Pastor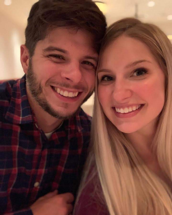 Our Elders
Rob Fox
Rob and his wife Barb have been members of Appleton Community since 1999 when they married in the church. They share three beautiful children, Brian, married to Naomi, in St. Paul, Callie, in New York City, and Erica in Neenah who has blessed us with two grandsons, Bryce and Declan, the joy of their lives. Rob is a native of Bloomfield Hills Michigan and after attending Duke University with a B.A. in Economics, he received his medical degree from the University of Michigan. After his family medicine residency in Lansing, Michigan, he moved to Appleton, where he practiced 30 years with Primary Care Associates of Appleton, with an interest in geriatrics and comprehensive family care. His chief pleasure was in developing long term lasting relationships with the families he cared for, and efficiently directing their care.
Following a divorce in 1994, and the turmoil of life change, he was blessed to have a caring friend come alongside who clearly presented him with the truth of the Gospel of Jesus Christ. Truly he was born again, accepting Jesus as his Lord and Savior, beginning a new life in Christ. He has worshipped at Appleton Community since that time, and marvels at the love expressed in the community of believers here. He has been active on the missions committee, been on mission trips to New Orleans and Hayward, and served locally. More recently, he has taken an interest in Men's ministry and discipleship. His desire is to see us continue to grow and mature as a body of Christ followers, by helping the church re-examine its mission and focus, sharpening our witness to our many dear friends who are lost. We trust in the Father's provision and lead, and pray for His guidance as he grows His local church through the love we show others. May God be glorified by the humble work His servants do here at Appleton Community.
Ted Parish
I was born and raised in Marinette, the youngest of four boys and graduated from Marinette High School (a long, long time ago). I attended and graduated from UW- Madison with a BS degree in Civil/Structural Engineering in 1981. After college, I moved to the Chicago area and worked there from 1981 until 1985. It was there that I met the love of my life, Ginny. We were married in 1984 and shortly thereafter moved up to the Appleton area where we have lived since. We have one son, Michael, who is 28. I have been a structural engineer for 35 years, currently working at IVI North where I have been almost 22 years.
Justin Zaruba
I was born in Rhinelander, WI and shortly after moved to Appleton where I spent the remainder of my childhood. My parents, Frank and Dawn, instilled within me at a young age the grace and love of Christ, for which I am grateful every day. After high school, I left home in 2004 to join the military and in 2006 married my high school sweetheart and love of my life, Stephanie. Since then we have been blessed with four wonderful girls: Teyah, Gracie, Harper, and Ella. In 2013 we left the military and made our way back home to Appleton, eventually returning to ACEFC and glad to be part of such a loving church community. Steph currently works overtime staying home with our girls and I am currently employed as a Program Manager for Oshkosh Defense.
God has taught me many things during the short 32 years that I have walked this earth, but foremost in my mind is that He is faithful, always. Throughout my time in the Marine Corps He placed incredibly godly men in my life when I needed them most. They showed me the importance of character, selflessness, service, and what it means to love others. He gave me my wife, who has been my rock and strength through deployments, the loss of our son, and many life changes. Watching her grow in Christ convicts me to do the same, and instills in me a passion to love others unceasingly, without reserve or restraint. I look forward to continuing to serve and grow in Christ together.
2nd Peter 1, 5 – 8
For this very reason, make every effort to add to your faith goodness; and to goodness, knowledge; and to knowledge, self-control; and to self-control, perseverance; and to perseverance godliness; and to godliness, mutual affection; and to mutual affection, love. For if you possess these qualities in increasing measure, they will keep you from being ineffective and unproductive in your knowledge of our Lord Jesus Christ.
Tim Diestler
By the grace of God I was born into a Christian home and accepted Christ as my Savior at Bible camp in my later elementary years. My wife, Sue, and I met at church when we were young and started dating in our later teens. We've been married for 35 years and have 2 children Matt and Holly, a daughter in-law Hannah, a son in-law Nate, and 3 grandchildren.
We started attending ACEFC 20+ years ago and enjoy leading short-term mission trips. I have worked in youth ministry, AWANA, served on the mission and outreach committee, taught Sunday morning Adult classes, served as an Elder for 6 years and am now back on the Elder board.
I pray that everything we do as a body brings glory and honor to God. That each day we learn to be more like Jesus through the study of his word. That we love each other well and love others so they can come to know the saving grace of our Lord Jesus Christ.
Desmond Van Houten
Marshall Legg

My name is Marshall Legg and my wife Shay and I have been attending ACEFC since 2016. Born and raised in Colorado, I grew up in a loving Christian home and church very similar to ours. I was blessed to grow in the knowledge of Christ early through biblical preaching, Awanas, youth groups, and countless Sunday-school lessons. I recognized my personal need for Jesus around age 9, surrendered my life to Him, and was baptized by my fathers a few years later. While completing high school and entering college, I met Shay and was humbled to share my faith with her and witness her own personal choice to follow Jesus! We were married and left Colorado for a professional development program which led us to live in Illinois, Minnesota, and Texas and we were graced with two beautiful girls during that time, Adalay and Miriam. I followed His prompting to pursue my interest in supporting our nation's military and joined Oshkosh Defense where I am currently employed. We have been blessed since with two boys, Uriah and Callum.
Throughout our travels we've learned how extensive the body of Christ is and felt the impact of the local church. I am honored to have the opportunity to serve in our church as I recognize how much you/it has blessed me/us. I have a passion for communication and helping organize the community of believers to share the God-graced talents He's created in all of us. John 3:30
Children's Leader
Lisa Schodorf – Children's Ministry
Email
I grew up Catholic, I always felt like something was missing. When I was 33 years old God revealed to me what was missing… a personal relationship with Jesus Christ! I have been growing in my faith ever since. I am blessed to have an amazing husband, Kurt, we have been married for over 30 years. We have 3 adult children and 3 wonderful grandchildren.
Being a mom and a nana is the most important rewarding job there is. I am so thankful God allowed me to be both. I have been involved in Children's Ministry for over 18 years. I look forward to what God has planned for Appleton Community EFC.
Worship Leaders
Worship on Sunday mornings is lead by our worship leaders Ken and Nichole Koszewa.