Growing God's Way Children's Ministry…
Lil' Sprouts ages: under 4 years old.
The children will be learning about Creation. Verse: In the beginning God created the heavens and the earth. Genesis 1:1
Sprouts/Evergreens ages: 4 years old through 5th grade.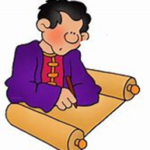 We will continue in the book of Acts, learning about Paul.
Verse: God did extraordinary miracles through Paul. Acts 19:11
 9:00—9:45 a.m. Sunday School starting October 3
Ms. Aimee will be using the Jesus Storybook Bible starting in the beginning, Genesis.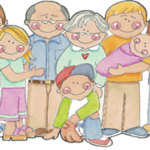 · Set up a calendar and encourage children to help plan meals and help
prepare…and of course help clean up.
· Movie night with fun snacks.
· Set aside time to pray as a family. Make a prayer request poster.
· Take a walk and look at some of God's Creations.