It may be snowing outside but come on in and join us for…
THE NEST on Tuesday, January 14 at 7 p.m. Warm up with inspiration, treats and fellowship. All women are welcome.
Winter Women's Bible Study
Women's bible study will begin Monday, January 6 at 6 p.m. and Tuesday, January 7 at 9 a.m. Contact Mary Noggle (920-735-9971) for details.
Women's Ministry Christmas Tea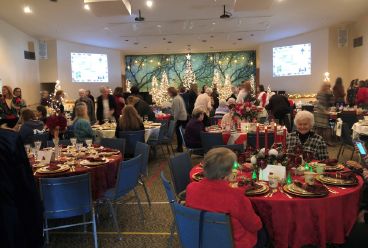 We gathered, we ate, we sang, and were inspired. Thank you to all who hosted the beautiful tables, cooked the wonderful lunch and baked all those goodies!