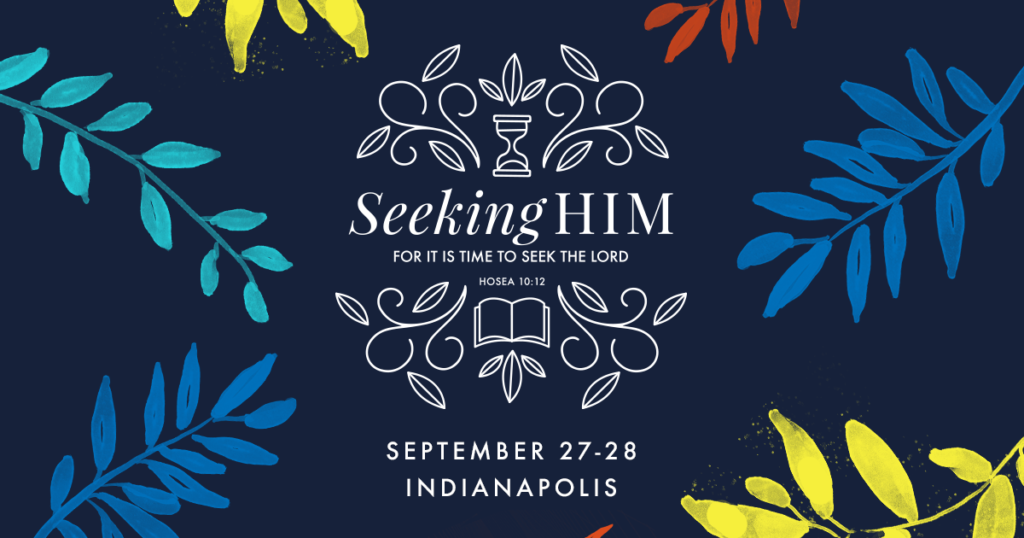 "Seeking Him"…is coming to Appleton via LIVE stream from the conference in Indianapolis! Friday, Sept. 27, 1:00-9:00 pm and Saturday, Sept. 28, 8:30 am-4 pm. For it is time to seek the Lord the Lord! Hosea 10:12.
Come, join the thousands women enjoying the amazing speakers of this year's conference at Appleton Community Evangelical Free Church!  Complete schedule at revive19.com. This event is FREE! We will have water and coffee, as well as Pizza and salad, Friday night. Breakfast treats, Saturday morning. Lunch on Saturday will be on your own during a generous break.
  INVITE your friends!  RSVP today to office@applefreechurch.org or Burnett6279@aol.com
Session Schedules
Friday, September 27
1 p.m.
Session 1
Seeking Him: A Prayer Gathering
3:30 p.m.
Dinner Break
6:00 p.m.
Session 2
Nancy DeMoss Wolgemuth, Dannah Gresh
9:00 p.m.
Dismiss

Saturday, September 28
8:30 a.m.
Session 3
Mary Kassian, Chizzy Anderson, Andrea Griffith
11:30 p.m.
Lunch Break
1:00 p.m.
Session 4
Kelly Needham, Dámaris Carbaugh,
Nancy DeMoss Wolgemuth
4:00 p.m.
Conference ends