Worship Service: Sundays at 10 a.m.
Expectations for Indoor Services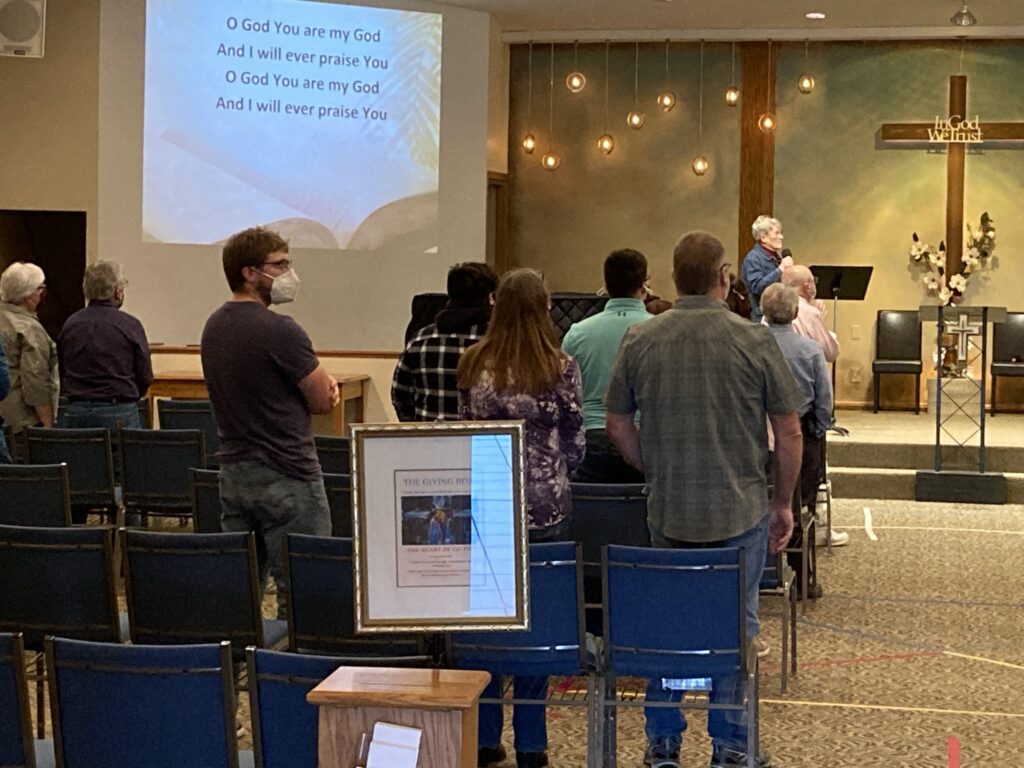 In order to protect everyone's safety and to show appropriate respect for one another, if medically able, we ask that you wear a mask. We want everyone to feel welcome. If you're experiencing any symptoms of COVID-19, have a cold or the flu, or simply aren't feeling well, please stay home to protect yourself and everyone else!  
Expectations of what to expect when we meet for worship :
1)   An email will be sent out each week with this link https://reopen.church/r/C2emWJ06 to make reservations for the worship service. This will enable us to make the necessary preparations for Sunday. For those who can't access the link, please contact the church office at (920)-735-9971 to make your reservations.
2) The doors will be open at 9:45 a.m. Only the main doors on the west side of the building will be unlocked.
3) For the sake of safety, once you enter the building, please go directly into the sanctuary to find your seat.
4) There will be more than enough chairs in the sanctuary—spaced for flexibility to allow a maximum of 80 people to be seated during the service. Overflow is available in the foyer area with two television screens for viewing/hearing the service.
5) The service will be an hour in length and it will be family—friendly.
6) Children's ministry is available. Registration is required. Watch the video for more details on COVID-19 children's ministry procedures.
7) Once the worship service is completed, we ask that everyone would socially distance while exiting the sanctuary and the building. We never want to discourage fellowship with one another, but out of respect for everyone's safety, we request that you wait until you're outdoors to have any extended conversations
10) We want God to be honored, glorified, worshipped, and praised. Our desire is that everyone will be growing in Christ so our church can shine brightly in our community.
Frequently Asked Questions
I'm new/I've never attended ACEFC before, can I still come? Yes, all are welcome. If possible, please RSVP online or call (920) 735-9971 to reserve your seat.
I saved my seat, but now can no longer make it to service. Can I open my spot back up so someone else can attend? Yes, click the link in your confirmation email and you will be given an option to delete your RSVP.
How do I save my seat? Click on the Reserve your Seat button, add your name or family name, the number of people attending and your email address. You will receive an automated confirmation email. If you need to change your RSVP, you can click the link in the confirmation email to delete your RSVP.
What if I do not feel comfortable attending in-person services? We will continue to offer online service options. You can view the latest worship songs, sermon, announcements and children's messages at applefreechurch.org/sunday-sermon